Smith's special recital for 4th-graders!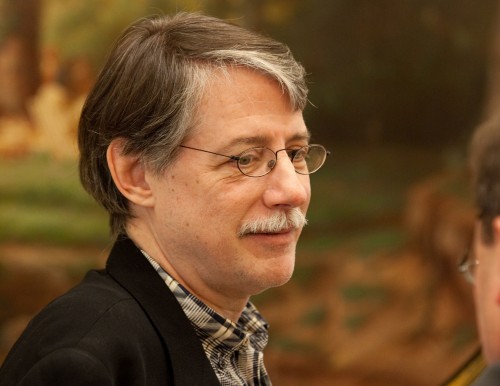 To answer your question about Dan's concert with our 4th-graders—it is one thing to connect with piano students at whatever level, but something else entirely when connecting to non-musical 10 year olds to make a point, to keep their interest, and pique their curiosity.
Dan mesmerized the kids in a Pied Piper sort of way. He was riveting, totally connecting with the kids in easily understandable language. He was making an effort to talk "to them" and involve them in the instrument.
Children are still discovering and to some, it was their first time around the instrument and the music. He really held their interest. I have found that parents are so-o-o busy, so a little attention to the kids without making them feel they're supposed to learn something was a real change of pace.
Greg agrees with me that Dan did a great job…and the kids responded.
—Teri Morrow, Indian Wells Valley Concert Association